pronounced, "COH-lin." Overheard at work.
went to the Beachwood the other day, had an Old Style and watched a few innings of the Cubs game with some geezers. It was quite refreshing. Maybe I can slip something like that into the epic comic.
still thinking about the awesome panini I got at Artisan Cellars last week.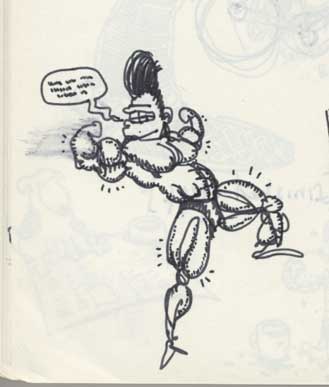 I think it tells you if there's a club nearby
why do I draw peoples with guns in their hands? Why do sports fans paint their faces? Why does Bill Belichick wear that fuckin' grey sweat jacket every Sunday? Why do people think Sarah Pailin is a down-to-earth, muckraking reformer?
you'd think a writer wouldn't need a writer. A raisin is a raisin.